Data is frequently used within multi-year programs. This mainly involves data on the implementation/project side. NGOs exchange data on results and impact, and data on related costs. On the fundraising side, each donor partner also has a great need for data and information. Fundraisers have to "sell" the project, and to do that, they need a lot of information. Information about the concrete impact, about the participating partners, about the activities carried out.
Moreover, this information must also be made recognizable and close to the target groups of potential givers. This involves both numerical information about results and impact, but also personal stories. Not only in text, but also in the form of video and other channels. This
information should be acquired prior to the project, to warm up potential givers to the project. Also during project implementation to inform givers about interim results and to make additional giving requests if necessary.
Finally, also after completion to thank givers and possibly connect them with another (follow-up) project. In many organizations, fundraisers spend significant time in collecting, editing and publishing project information for the different target groups. The connection between projects and fundraising is often perceived as a bottleneck.
ParaPact wants to help these fundraisers by offering them a Platform in which project information in all phases of the project, by all partners involved in the project, is easily collected and processed into information that can be displayed directly on a Project Information Platform. To (potential) givers this information can be offered in a personalized way. To which, of course, a Call-to-Action can be added that is picked up by a marketing automation platform or an action platform. This way we make a direct connection between fundraisers and projects. Impact marketing thus becomes truly workable and manageable!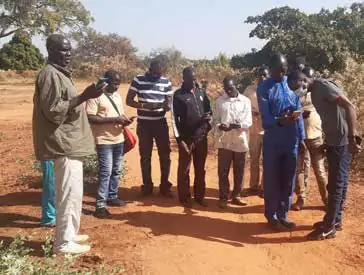 Impact marketing thus becomes truly workable and manageable!
Advantages for ParaPact members
How to cover this in your (donor) budgets or proposal?
Several donors are willing to cover innovative reporting tools. In many projects there is always a need and specific message to communicate with the constituency.